Member Login

Dear Friend,
A few months ago I made a trip into a local dental clinic to take care of a pesky cavity that had been bothering me.
Little did I know that I was about to stumble into a brand new business model that PAYS BIG!
I almost didn't believe it, but sometimes things just work like that… And the $10,000 check I walked out with proved otherwise.
Don't blink because you can't afford to miss anything here…
This offline marketing stuff can be tough, if you don't know how to approach it.
After discovering this new business model, I quickly realized that the days of begging business owners to trust me was over with.
In fact, the opposite effect started happening. I had business owners BEGGING  me to work with them!
Have you ever heard of emotional trigger words? Well, they are used in sales letters all the time to hit the emotions of the readers. Marketers use them because it convinces people to buy.
This proven strategy works just like trigger words, only it involves showing them the blatant truth.
I got to talking with the Doctor that was working on my cavity and out of pure conversation she asked me what I did for a living.
I explained to her that I am an SEO consultant and that I help business owners increase their web presence and ultimately they increase their bottom line.
She stopped for a minute and thought about what I had said and then she said this, "What if a business has a good online presence, but they have angry ex-employees posting negative reviews?"
That's when it hit me. I should be using these negative reviews business owners get to my advantage. There are a ton of companies out there with bad reviews and they are ready to close up shop because of them.
So I asked the Dentist if she had a few minutes after my appointment to talk more about her problem and to see if I could help her fix it.
I walked out to my car and grabbed my iPad and we went through these HORRIBLE reviews.
I came up with a fool-proof system to stop them once and for all, while increasing her online reputation.
We discussed how I would implement the system, which comprised of a few different strategies to skyrocket her into a squeaky clean online reputation for the whole world to see.
I told her it would cost $1,000 per month, or if she wanted to pay me the entire year upfront I would accept $10,000. (she received a $2,000 discount and I received a whole year locked in)
She happily agreed…
From that point on I knew I had something great here.
I had a way to make business owners realize that they need my help. I can show them instantly that they have a problem and that I am the solution to their problem.
Let me show you what I'm talking about.
After putting the cold hard truth in the face of the business owner, all that's left to do is point out the facts.
I use statistics and explain to them that 80% of people that read a negative review online will take their business elsewhere.
Business owners don't want to lose customers and they certainly don't want to have to close their doors.
They worked hard to get where they are and now I am going to present you with a way to help them stay there!
Introducing…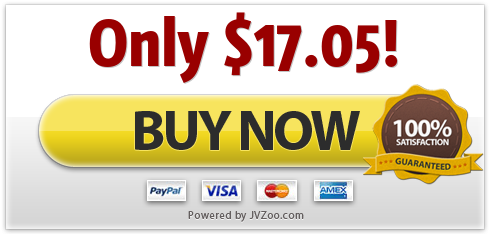 I have worked really hard putting together this fool-proof system for you.
Don't get caught up doing black hat methods with reputation management. You need an ETHICAL way to handle reviews and 'Reputation Restoration Advanced System' is your solution.
Everything is laid out in an easy to follow, over the shoulder video series.
You get the templates I use with my clients and they are so simple that you absolutely CAN NOT FAIL!
Hit the buy button and after payment you will be taken to a registration page. After you pick out a username and password, you can dive into the video series and start downloading your templates.
Remember, you are getting a complete solution to handle a business owners reviews and online reputation.
You will also be provided with exact details on how to land your first client.
You won't find a better deal ANYWHERE! This outrageously low one-time fee is being offered to Warriors only, there is no catch and no annoying upsells!
As always, you will be backed by my 100% satisfaction guarantee. You have 30 days to try out the system and if your aren't totally stoked about your purchase, I will refund your payment in full. You have absolutely nothing to risk!